Choosing your new vehicle is an exciting and important decision. With so many choices out there, it can be hard to decide on the perfect one that best suits your needs. Since you're here, it's safe to say that you're looking to get out and play outdoors in a 2022 Jeep Wrangler or 2022 Ford Bronco. Both of these two off-roading options offer a stylish, rugged body and 4x4 driving capabilities, but which model comes out on top? Woody Folsom Chrysler Dodge Jeep Ram of Vidalia is here to show you why we think the Wrangler should be your next four-wheeled best friend. With more options, more capability, and more fun to offer, the Wrangler always was and continues to be the best choice for off-road lovers across America.
When you're ready to get up close and personal with your new off-roading SUV, come see Cousin Woody and let us get you into a new Wrangler for less!
Off-Road Capabilities and Dependability Standards Face off
Enhanced off-road capabilities are a must when you're looking to take on rugged terrain in the back-roads of Vidalia or on your next road trip. The 2022 Jeep Wrangler has both the looks and the off-roading clearance that tops the 2022 Ford Bronco. At the base level, the Jeep Wrangler tops the Bronco in with a ground clearance of 9.7 inches versus the Bronco's 8.4 inches. The approach, breakover, and departure angles of the 2022 Jeep Wrangler are also on top at 41.4, 25, and 35.9. Add the 2022 Jeep Wrangler Xtreme Recon package to impress even more with available 35-inch wheels to reach the best-in-class 12.9 inches of ground clearance.
Powertrain and Trim Options in the Jeep Wrangler vs Ford Bronco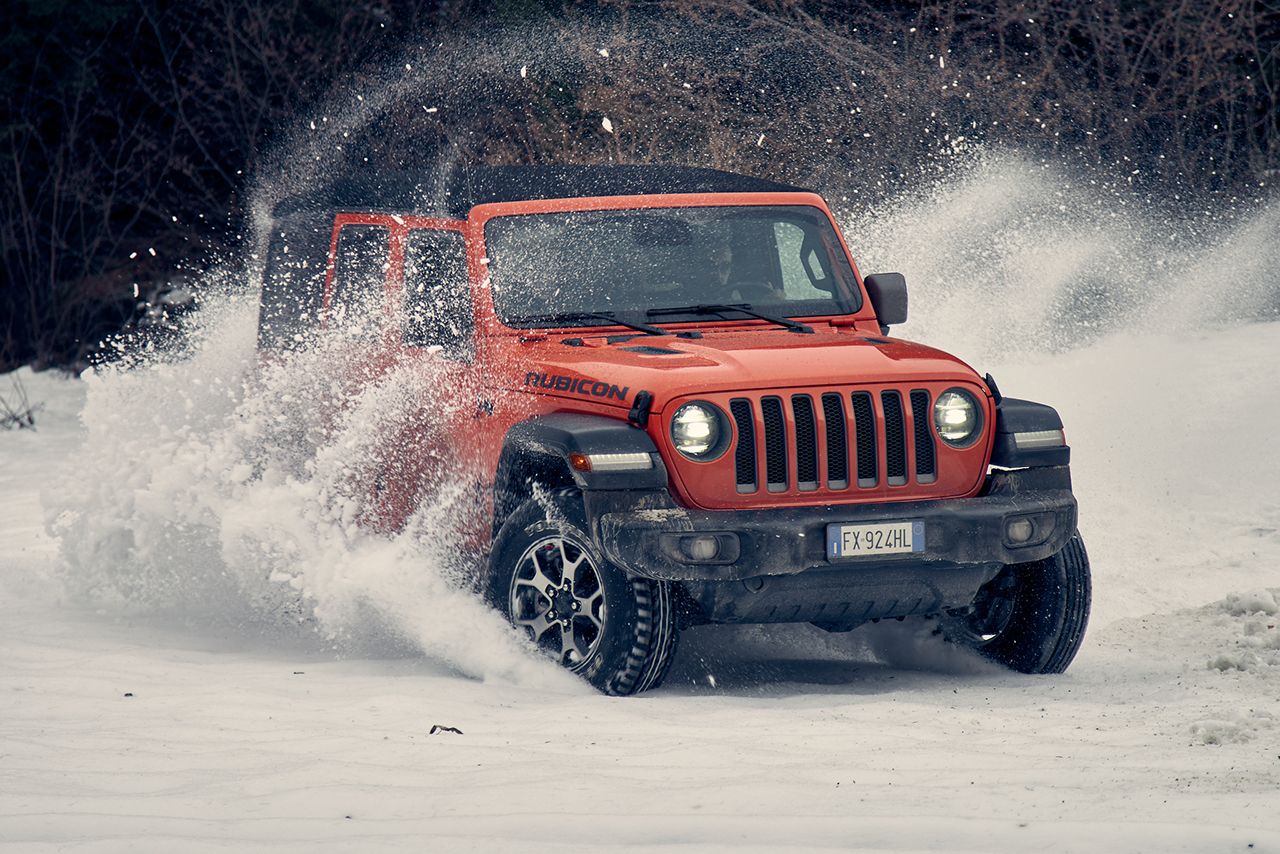 When it comes to power, the 2022 Jeep Wrangler comes out on top again, with a standard 3.6L V6 that flattens the 2.3 inline-4 engine from the Ford Bronco. You also get more variety with the Wrangler's powerful array of engine options, whereas the Bronco only has two options.
While the 2022 Ford Bronco has seven trim levels to choose from, the Jeep Wrangler's eleven trims give drivers various stylish and rugged options to fit every need. From the Unlimited Sport to the award-winning Rubicon, there's a Wrangler to meet every price point. The limits of the Bronco's options will find driver's looking for a diversity that the 2022 Jeep Wrangler offers.
Your New 2022 Jeep Wrangler at Woody Folsom CDJR of Vidalia
Now that you've met your perfect match in the new 2022 Jeep Wrangler, let Cousin Woody and his team get you up close and personal with all the Wrangler offers. The whole Woody Folsom Auto Group family carries the largest combined inventory in the Southeast, so visit Woody Folsom CDJR of Vidalia today to take a test drive and pick the next off-roading expert for the journeys ahead.