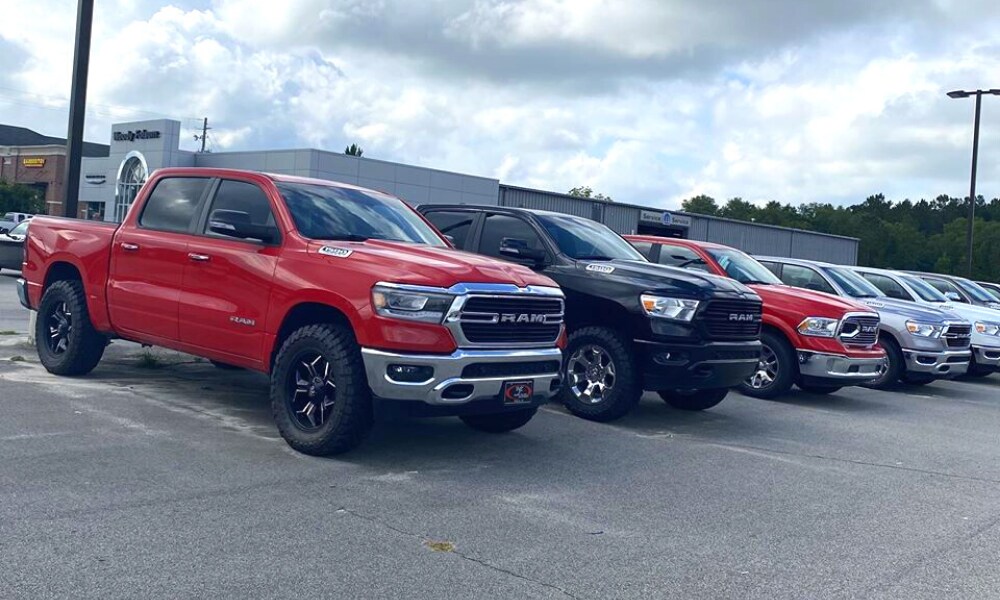 When you need a low mileage, low priced, pre-owned truck in Vidalia, Georgia, there's only one place to find it: Woody Folsom CDJR of Vidalia. We always have a large selection of pre-owned trucks in stock, so we're bound to have the truck you want. And we keep our prices low, so we're sure to have the truck that matches your budget.   
Did you know that you can save thousands buying a pre-owned truck? Yup--we make it easy.   

Woody Folsom's Late Model, Low Mileage Trucks Save You Money
Low-mileage, late-model, pre-owned trucks like the ones we stock can save you more than buying new. Because vehicles depreciate financially most rapidly at the beginning of their service life, pre-owned trucks like those we sell have the best combination of long service life left and lowest price.   
This means you get the most truck for the least amount of money. That's what makes Woody Folsom pre-owned trucks your best deal!  
Woody Folsom's Worry-Free Lifetime Powertrain Warranty Program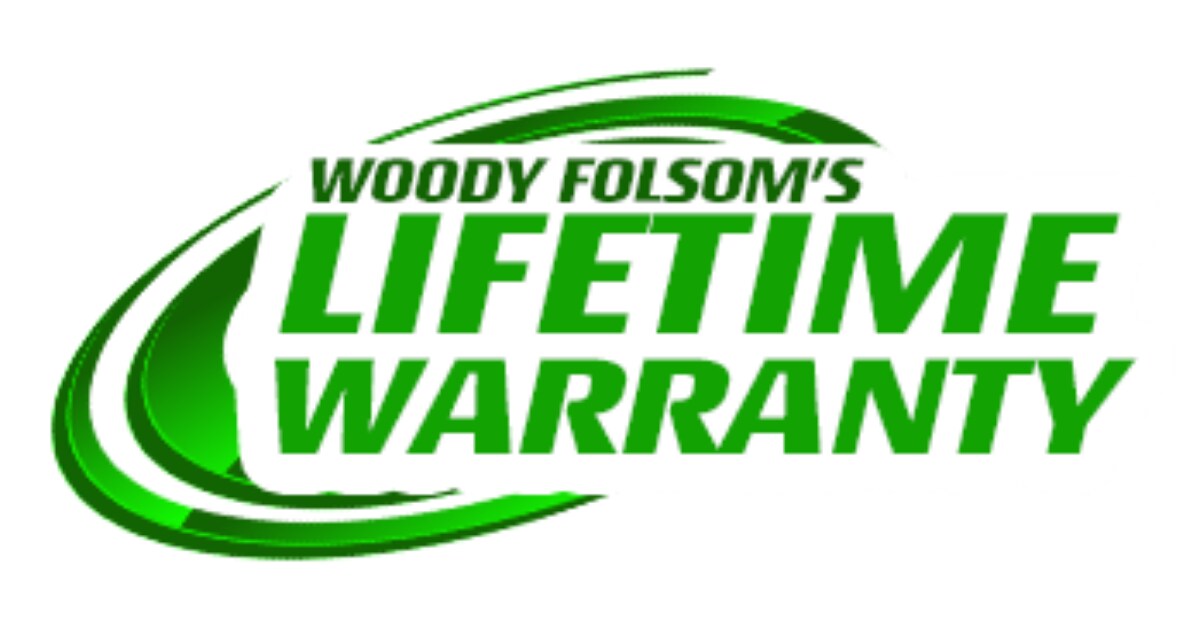 Take a look at the choice pre-owned trucks we have in our large inventory. Most are low-mileage and late models, which means greater savings for you. Whether you come on down to Vidalia to meet us in person or browse our pre-owned truck inventory online from the privacy of your home, trust that you're getting the best deal with our exclusive free lifetime warranty. Woody Folsom's Lifetime Powertrain Warranty covers you and your Woody Folsom pre-owned truck every mile you drive in the United States and Canada, for as long as you own the vehicle.   
If we're this sure that our pre-owned trucks are the best, then you should be, too.   

Each Pre-Owned Truck Gets a Free Carfax Vehicle History Report
Every pre-owned truck we sell comes with a free Carfax Vehicle History Report. This Carfax report will tell you if the truck has ever been in a major accident, had its airbags deployed, have any open recalls, and most importantly, its full vehicle service history.   




You'll also know how many previous owners your pre-owned truck has had, how long each owned it, and more. Carfax vehicle history is another way Woody Folsom makes buying a pre-owned truck worry-free.  
Our Pre-Owned Truck Inventory is All-Inclusive
Our pre-owned truck inventory includes low-mileage, late model GMC Sierra 1500, Chevrolet Silverado 1500, 2500 HD, and 3500HD, Ford F-150 and F-250 Super Duty, and Toyota Tacoma and Tundra. The largest part of our pre-owned truck inventory is, you guessed it, Ram 1500, 2500, and 3500.   




Why go anywhere else but Woody Folsom Chrysler Dodge Jeep Ram of Vidalia? Our large selection will save you time, our choice of trucks will save you money, and each one is backed by our exclusive and free Woody Folsom Lifetime Powertrain Warranty.   




Look at our inventory online, then give us a call when you're ready to test drive your favorites. We're here-we're ready!