If you need high-quality automotive parts, turn to the Woody Folsom CDJR Parts Department. We maintain a fully stocked selection of Chrysler, Dodge, Jeep, and Ram parts, so give us a call at 912-380-6513 or contact us online to learn more. 
Easily Order Parts with Our Convenient Online Form
With our user-friendly online form, ordering parts has never been easier! Simply fill in your contact information, tell us a little bit about your vehicle, and enter the name or number of the part you need. Our team will check the availability of that part, contact you, and hold it until you come to pick it up. 
If you don't know the name or number of the part you need, that's no problem. We'd be happy to help you figure it out. We have an experienced team that makes your service a top priority, and we'll work hard to quickly get your vehicle the parts it needs. 
We Only Install Genuine OEM Parts
Whether you need new brake pads for your Dodge Charger or an alternator for your Jeep Wrangler, we only install genuine Original Equipment Manufacturer (OEM) parts. Unlike aftermarket parts, which come with no quality guarantee, OEM parts offer many advantages:



Full functionality. OEM parts are exact replicas of your original parts. They're engineered to fit your vehicle's unique specifications, so once they're professionally installed, you can rest assured that your vehicle will function properly and perform its best.  
Protective warranties. OEM parts are more likely to carry a warranty than aftermarket parts you pick up at the local automotive store. And if your vehicle is still under warranty, that warranty could be voided if aftermarket parts are used. 
Guaranteed quality. An OEM part must meet strict manufacturer and industry standards, but the same can't be said for aftermarket parts. When you invest in a factory-certified OEM part, you know it will be of the highest quality. 
Better trade-in value. Aftermarket parts can reduce the value of your vehicle, which isn't great when it's time for a trade-in. Genuine manufacturer parts can help maintain your vehicle's value and make it more marketable to future buyers. 
Reliable safety. If your vehicle is repaired with a low-quality aftermarket part that doesn't fit or perform properly, you could be setting yourself up for dangerous safety issues. Fortunately, OEM parts are produced to perfectly fit your vehicle and keep it protected for the long haul. 
OEM parts can make a huge difference in the performance capability, value, safety, and longevity of your vehicle. At Woody Folsom CDJR of Vidalia, we value your investment. That's why we always rely on OEM parts you can count on!
Contact Us Today for Affordable Parts and Exceptional Service
Our Parts Department is open six days a week to make sure your vehicle has the quality service it deserves. Give Woody Folsom CDJR of Vidalia a call at 912-380-6513 or stop by our dealership at 2101 East 1st Street in Vidalia to learn more!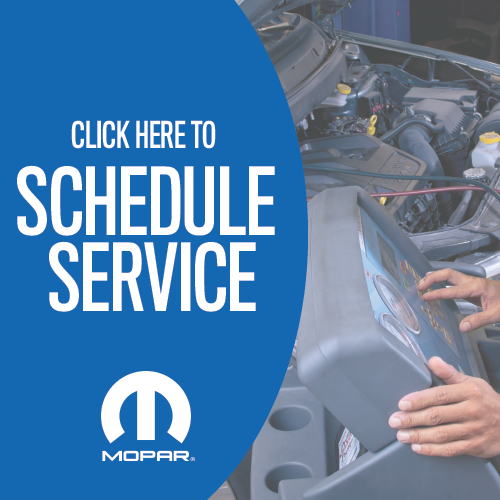 Service Department Hours
Monday

07:45AM - 05:00PM

Tuesday

07:45AM - 05:00PM

Wednesday

07:45AM - 05:00PM

Thursday

07:45AM - 05:00PM

Friday

07:45AM - 05:00PM

Saturday

08:00AM - 01:00PM

Sunday

Closed